We provide a unique combination of Chiropractic, Physical Therapy, and Cold
Laser to help with Elbow Pain.

There is nothing funny about elbow pain, fix it fast and without drugs.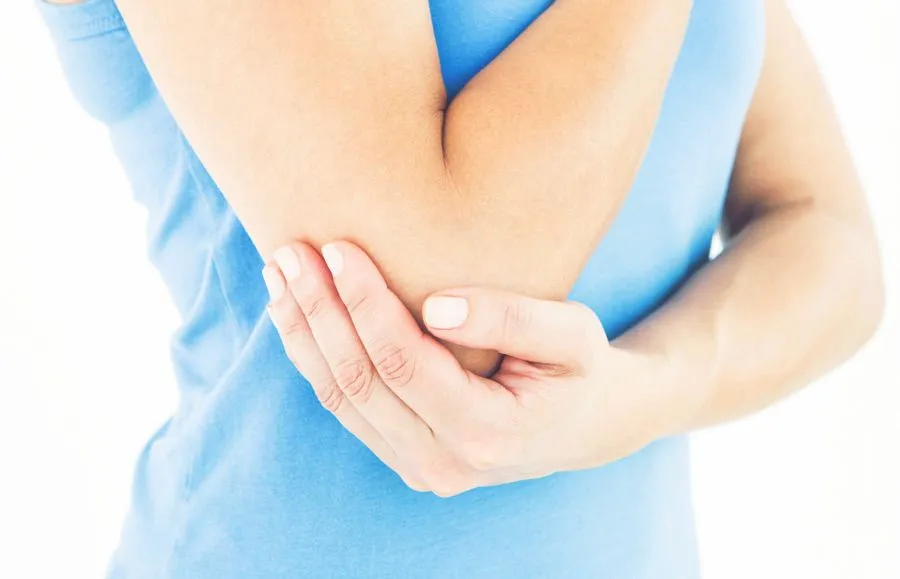 Care for Elbow Pain in Oviedo
When you have pain in your elbow on a regular basis, it can affect the way you move your arm. This can cause you to have trouble lifting things, doing daily tasks and participating in sports or other activities. If conventional treatment, such as over-the-counter pain medication, provides little to no relief for elbow pain, chiropractic care at Synergy Oviedo Chiropractic Clinic can help.
Common Causes and Symptoms of Elbow Pain
You can have pain in your elbow due to arthritis or another underlying health condition. Injuries wear and tear and overuse or repetitive stress can also cause this kind of pain. Activities involving the use of your elbow over and over, such as playing tennis or painting, can put too much stress on this joint, resulting in discomfort and stiffness. Health conditions, such as arthritis or lupus, can cause inflammation that leads to mild or serious discomfort.
Symptoms of pain in your elbow include soreness that is mild or severe. This soreness might occur on a constant basis, or it might suddenly act up at times and feel like sharp pain rather than a slight, persistent ache. You might also have trouble moving your elbow certain ways, or it might feel stiff overall.
Different Types of Pain in Your Elbow
Pain that affects your elbow can develop from a one-time injury, an injury from wear and tear or an underlying disease. Diseases that can cause this type of pain include arthritis, rheumatoid arthritis, gout, and lupus. Managing an underlying condition can help ease pain and other symptoms. Injuries that occur one time include a dislocated elbow, an elbow fracture, elbow strain and elbow sprains. Injuries that happen due to wear and tear include tennis elbow, bursitis, and trapped nerves. This type of elbow pain tends to occur gradually over time, while pain from one-time injuries is usually sudden and severe.
Chiropractic Treatment for Pain in Your Elbow
If you continue to have pain in your elbow, even after resting it, applying ice and using other conventional forms of care, our chiropractor can help. At Synergy Oviedo Chiropractic Clinic, we can diagnose and provide chiropractic care for the pain that affects this joint. Chiropractic care, which includes chiropractic adjustments, helps restore your elbow joint to its proper alignment. This supports healing and removes pressure from nerves, resulting in pain relief. We might also recommend massage therapy, physical therapy or other forms of care at our clinic.
Visit Our Oviedo Chiropractic Clinic
If you have pain in your elbow, contact our Oviedo chiropractic clinic to make an appointment. At Synergy Oviedo Chiropractic Clinic, we can help you find relief that allows you to resume your usual activities.