We provide a unique combination of Chiropractic, Physical Therapy, and Cold
Laser to help with wrist and carpal tunnel syndrome
Be able to use the computer and enjoy family activities without wrist pain.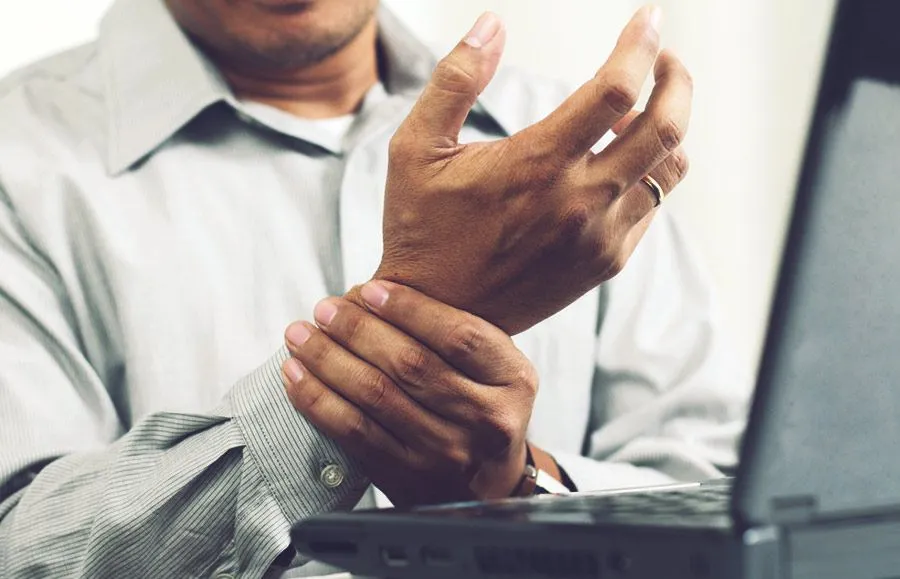 Causes of Wrist Pain and Chiropractic Treatments That Can Help
Wrist pain can seemingly come out of nowhere and halt your daily activities well into the future. Once wrist pain develops, it can be difficult to rectify without help from a chiropractor. With care from our team at Synergy Oviedo Chiropractic Clinic, you can find relief from wrist pain and work toward making a full recovery. We utilize proven diagnostic procedures to pinpoint the cause of your pain and find a treatment that will work best for your needs.
Common Wrist Pain Causes
Our chiropractic team utilizes their immense experience to treat common causes of wrist pain. The most common conditions we regularly treat include:
Carpal tunnel syndrome
Arthritis
Tendinitis
Nerve inflammation
Bursitis
Injuries
Ganglion cysts
Repetitive stress injuries
Our chiropractors may use scans, lab tests and other diagnostic procedures to definitively find the underlying cause of your wrist pain. Only then can your care provider create a treatment plan designed to control, or even completely eliminate your wrist pain.
Chiropractic Treatments for Wrist Pain
Chiropractic treatments focus on controlling or eliminating your most debilitating symptoms, including pain, inflammation and limited range of motion. If you have signs of nerve entrapment, our chiropractors will perform key adjustments designed to release pressure on the nerves. We may utilize therapeutic exercises to open up the wrist joint to improve healing and reduce stiffness. Our chiropractors will partner with you to diagnose the cause of your wrist pain and find the perfect treatment plan.
Wrist Pain Prevention Tactics
Once your chiropractor treats your initial wrist injury or condition, you will have the opportunity to acquire preventive care and support from our team. Our ongoing chiropractic care methods help prevent pain from developing by aligning and strengthening the inner structures of your wrist. Our preventive care techniques give you the support needed to avoid repetitive stress injuries and other common causes of wrist pain.