We provide a unique combination of Chiropractic, Physical Therapy, and Cold
Laser to help with knee Pain
Be able to enjoy your activities again and prevent or delay knee surgery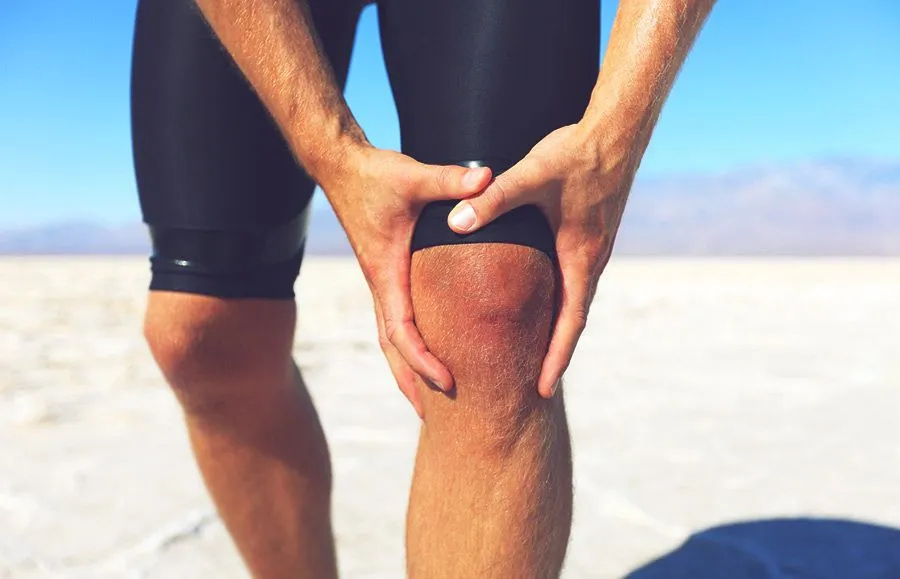 Non-Invasive Approaches to Knee Pain Treatment
When the body's weight-bearing joints become damaged or inflamed, even standing up can prove painful or downright impossible. Knee pain is an excellent example. Acute injuries, chronic conditions, and musculoskeletal imbalances can make your knee painful and unstable. Fortunately, there are other means of dealing with knee pain than mid-addling drugs or extensive surgery. Here at Synergy Oviedo Chiropractic, we can diagnose your knee issue and provide a mix of non-invasive, non-pharmaceutical treatment methods to get you back on your feet.
Types and Causes of Knee Trouble
The human knee joint is far more than just a simple hinge. This structure includes cartilage that cushion the bone ends, fluid-filled sacs called bursae that reduce friction on soft tissues, ligaments that connect the bones to each other, and tendons that connect the bones to muscles. Any of these components can fall prey to injuries or ailments. Acute knee injuries may cause severe, immediate pain and total loss of function. Examples include meniscus tears (which may occur when the knee twists sharply) and ACL ruptures (a sports injury commonly caused by a direct impact to the knee of a planted leg).
Chronic knee issues may be less dramatic than acute knee injuries, but they can grow progressively worse over time. Some of these issues are caused by degenerative conditions such as osteoarthritis. Constant overuse of the knee can create a state of chronic tendonitis or muscle strain. Knee pain can even originate in the back or hip, referred to the knee via nerve pathways.
How Synergy Oviedo Chiropractic Can Help
Synergy Oviedo Chiropractic can treat your knee pain by treating its underlying biomechanical causes. Our Oviedo FL chiropractor will evaluate your medical history as well as your stance, gait, and overall musculoskeletal alignment. A longstanding misalignment or postural abnormality could be placing extra stress on your knee. Chiropractic adjustments can, therefore, reduce your knee pain by re-balancing your body weight distribution. If the internal joint components have fallen out of alignment with each other, extremity adjustments can reposition them. Other natural, non-surgical knee pain treatments at our clinic include:
Massage therapy to relieve pain and swelling (while encouraging faster healing to injured knee tissues)
Physical therapy to restore an injured or ailing knee to full function
Lifestyle changes, such as weight loss or ergonomic adjustments, to help you avoid future strains and other injuries
Looking for Knee Pain Relief? Contact Our Clinic Today
Life is too short to spend it hobbled by knee pain. Get safe, natural relief by calling Synergy Oviedo Chiropractic at 407-505-4320 today. The sooner we evaluate your knee, the sooner we can make it feel better!
Completely blew me away with thier service! I am on a very tight schedule and thought it would be impossible to manage going for treatment, but they were great with working with my hectic schedule. All the staff are welcoming and so enjoyable to work with! I felt so comfortable to speak with either chiropractor about any issues I was having and they would do a thorough work up eveytime. My knee was limited to function, swollen, and causing pain with every step when I started and my lower back ha

...

Show More - Kristen Garguilo