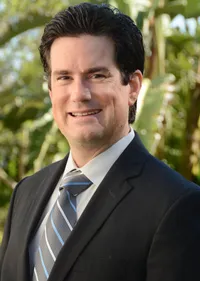 Dr. Eric Janowitz, D.C. | Chiropractor / Wellness Speaker/ Founder of Synergy.

Floridian by birth, Dr. Eric Janowitz is the visionary behind Synergy Oviedo Chiropractic. A dedicated practitioner since 2000, Dr. Janowitz has positively impacted the health of nearly 20,000 residents, performing over 250,000 chiropractic adjustments.
His authored work, The Synergy Health Solution, is a Best- Selling Book to help create an optimal health framework for his patients and community. Dr. Janowitz is also an esteemed wellness speaker, sharing his knowledge with local businesses, organizations, and universities.
In pursuit of providing a holistic health experience, Dr. Janowitz assembled a seasoned physician team and a range of advanced services, such as chiropractic, physical therapy, innovative modern technologies, and lifestyle and health coaching, all under one roof. Synergy is his vision brought to life - a comprehensive, modern, family-friendly facility with a steadfast commitment to patient experience.
Dr. Janowitz's journey started with the University of Florida and led to the distinguished Logan College of Chiropractic. He acquired two Bachelor's Degrees in Psychology and Human Biology, and a Doctorate in Chiropractic in 1999.
His clinical focus spans from family corrective chiropractic care to non-surgical disc decompression care, deep tissue laser therapy for extremity pain and TMJD, and automobile injury care. His additional certification in whiplash and car accident trauma underpins his expertise in these areas.
As someone who faced scoliosis and disc problems in his youth, Dr. Janowitz empathetically developed specific protocols for similar conditions. His collaboration with local orthopedic surgeons and dentists for co-managing complex disc injuries and TMJD cases exemplifies his holistic approach to healthcare.
Away from his practice, Dr. Janowitz enjoys quality time with his wife, Dawn, and their three children, Asher, Journey, and Jesse. An Oviedo native and former registered nurse, Dawn now dedicates her time to homeschooling their children. The Janowitz family treasures their time together, enjoying activities such as boating, bike rides, and Caribbean cruises.
Learn more about Dr.Eric Janowtiz's Best Selling Book and Speaking Events
---
Dr. Adriana Huertas | Chiropractic Physician
Born and educated in Caguas, Puerto Rico, Dr. Adriana Huertas acquired a solid foundation in biology and cellular biology before deciding to channel her passion for wellness into a career in chiropractic. She completed her chiropractic studies at the esteemed Palmer College of Chiropractic.
Her professional journey led her to Miami Beach, where she served a diverse clientele, including elite athletes and families, broadening her expertise. With a specialization in maternal health and pediatrics, honed as the President of the Pediatric Club at Palmer, Dr. Huertas provides comprehensive chiropractic care to all age groups.
Her dedication to community service is notable, with a significant mission trip to the Fiji Islands, providing chiropractic care to underserved communities.
Away from her practice, Dr. Huertas enjoys an active lifestyle, epitomizing her belief in the link between physical well-being and optimal nutrition.
Dr. Huertas holds additional certifications in the Webster Technique, the Activator Method, and the Graston Technique. Her comprehensive, patient-focused approach aims to elevate your health and wellness journey.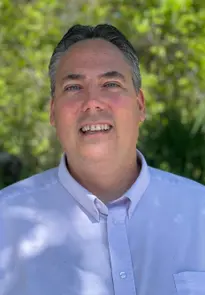 Dr. Barry Sitkoff | Chiropractic Physician
Hailing from New York, Dr. Barry Sitkoff is a seasoned practitioner who brings over two decades of chiropractic experience. His academic journey started at the State University of New York at Stony Brook, where he cultivated his love for English literature while preparing for chiropractic college. Dr. Sitkoff graduated from New York Chiropractic College in 1998 and has been serving patients with dedication and expertise since then.
A life-changing car accident in his youth guided Dr. Sitkoff towards chiropractic care. After multiple consultations with specialists, he found relief without surgery through chiropractic treatment, which inspired him to choose a career path that allows others to experience the healing power of chiropractic care.
With a strong personal connection to the field, Dr. Sitkoff developed a focus on personal injury patients, particularly those involved in car accidents. He favors a functional and biomechanical approach to chiropractic care, alongside his commitments to family, disc, pregnancy, and wellness care.
Dr. Sitkoff moved to sunny Florida in 1998 after marrying his college sweetheart, Susan, a dedicated Hydrogeologist working with The City of Orlando. The couple is proud parents of two talented children, Cody and Leah, both of whom are accomplished competitive archers.
When he's not in the office, Dr. Sitkoff contributes his time coaching archery, travelling to tournaments, and enjoying outdoor camping adventures with his family. His passions also include cooking and maintaining saltwater aquariums.
Meet Our Staff
Linda Fields | Operations Lead

Linda has been part of our Synergy Team for the past 10 years and has been a patient for 18years. Linda has over 25 years experience in various administrative roles and in the medical field. She was born in Pennsylvania and has lived in Florida since the late 70's. Linda has done a fabulous job serving our patients and community as Director of Patient Services and Marketing Coordinator. She recently transitioned to a remote position, as our Operations Lead, in beautiful North Carolina. As a recent newlywed she enjoys spending time with Doug, her wonderful new hubby, her 3 awesome sons & spouses- Michael & Tito, Christian & Kirby, Nicolas & Rusty(her dog).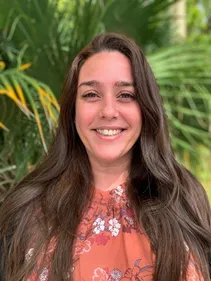 Jennifer Elliott | Patient Coordinator
Jennifer Elliott is one of our bright, warm and welcoming Patient Coordinators. She is also a loving mother to her 4 beautiful children and most recently her two precious grandsons. Jennifer lives here in Oviedo with her Fiance, Ramish, two youngest sons Isaiah and Jemiah, and their Frenchie, Tessley. Jennifer loves being one with nature. However, when she isn't soaking up the beauties of the world, you can likely find her in the kitchen preparing a meal for her family and/or friends. Jennifer has always found great pleasure in the medical field, and feels great joy when she is helping others.
Marilyn Medina | X-ray Tech and Registered Chiropractic Assistant
Marilyn is our X-ray tech/chiropractic assistant and was born in Puerto Rico, and raised in Bronx, N.Y. She has over 10 years of experience in the medical field. For fun, she enjoys family gatherings and going to theme parks.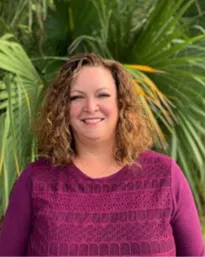 Rachel Dunn | Chiropractic Assistant
Raichel Dunn is one of our awesome patients, turned Rehab Technicians. She is always welcoming and there to provide a helping hand for our patients. She lives here in Oviedo with her husband, Brad, of 23 years and her talented daughter Maile. Raichel is the proud mother to not only Maile, but also her two adult children, Ivan and Bryanna, of which they have blessed her with four amazing grandchildren. The majority of Raichel's working career was in hospitality. Since her adolescent years she has been yearning to be a part of the Chiropractic world from a different perspective other than that of a patient. Raichel enjoys spending time with her family at Disney World , her daughter's softball practices and games. There you will find Raichel cheering for Maile and her team.
Michelle Hammontree | Chiropractic Assistant
Michelle is an Orlando native that has resided in Oviedo for the last 20 years. She has been an
active member in the community serving in youth and adult ministry with her local church for the
last 2 decades. She was first introduced to chiropractic care in 2003 and was fascinated with the
staff educating her on how the bodies designed to heal itself. She quickly became a faithful
patient and advocate for our practice to her friends and family. Over the last 20 years, all six of
her children have had chiropractic care which has helped their overall health and performance
in school, sports and in life. Michelle became part of our team in 2004 and left in 2005 to raise
her children. Once again, she has rejoined our team as one of our wonderful Rehab Assistants.


Natalie Eggert | Patient Coordinator
Natalie is one of our outgoing, warm and friendly Patient Coordinators. She became a part of the Synergy Family when she moved here with her boyfriend, Matt, from New Jersey where she was born and raised. Natalie has worked in the medical field since she graduated high school in 2018. For fun she enjoys painting and DIY projects.
Judy Ayala | Chiropractic Assistant
Judy is our wonderful Chiropractic Assistant and has 30 years experience in massage therapy and has contributed her talents for several other Chiropractic Clinics. Judy is originally from Puerto Rico, and is married to her wonderful and supportive husband Erick, and is also a mother to her two loving children, Sophia and Ethan. During her free time she likes to do volunteer work, and attend Bible classes. Judy also enjoys spending time with her family and friends, going to the beach, and taking road trips.
Call Now (407) 505-4320 Request An Appointment