We provide 40 years of combined experience with Natural, drug free
Chiropractic Care for Children
Chiropractic care reduces nerve pressure that helps the body heal
naturally, reducing potential medications
Children Benefit From Chiropractic Care
---
Why Chiropractic Care for Children?
Chiropractic care for children offers your family a solid foundation for wellness. Throughout pregnancy, birth, and childhood, the chiropractic lifestyle offers choices and benefits for your greater health and well-being. The following articles will help you understand the importance of the chiropractic family wellness lifestyle.
Children's Chiropractic Safety Research:
The I.C.P.A. has initiated a ground breaking study on the safety and effectiveness of chiropractic care for children. The preliminary results are outstanding and show that chiropractic care is safe for children. Even more significant is that parents reported three unexpected improvements with their children's care:
1- Improved sleeping
2- improved behavior and attitude
3- improved immune system function.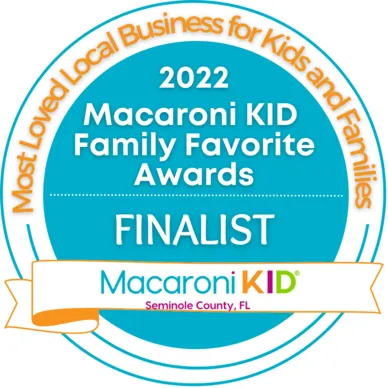 ---
For more articles on the efficacy of chiropractic care for children and pregnant women Click Here.
---
Oviedo Pediatrics Maximizes Your Child's Health
At Synergy Oviedo Chiropractic, we strive to maximize the health of your entire family. This includes your little ones. Chiropractic care is an efficient whole body treatment modality for children of any age. Pediatric chiropractic care is a safe and reliable choice for your child's preventive and corrective care.
In a new, ongoing study conducted by the International Chiropractic Pediatric Association, parents reported the following un-expected beneficial outcomes as a result of their children's care: marked improvements in sleep patterns; improved concentration, attitude and focus; and stronger immune system resistance.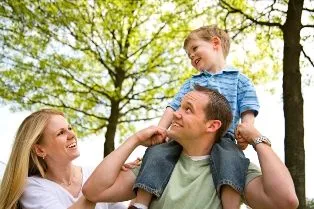 How Our Oviedo Pediatric Chiropractor Works
Our pediatric chiropractor understands that maintenance of the human frame is a life-long process starting at birth continuing into adulthood. The popularity and effectiveness of chiropractic wellness for children is evidenced by its growing rate. Our clinic incorporates the latest research which highlights the safety and innovation of chiropractic pediatrics.
Because children are active and develop at such a fast rate, the alignment of their spinal column is always changing. From infancy we see developmental changes simply from the labor and delivery process. Even natural childbirthing can elicit stress to the spinal column creating inflammation early on. Health concerns that many infants experience, such as breathing difficulties or asthma, sleep disturbances, colic, earaches and other infections stressing the immune system, nursing difficulties and allergies are all related to nervous system stress. We continue to see early developmental changes involving the closing of the fontanel, an infant's ability to raise and hold their heads up and the beginning stages of rolling, sitting and crawling. Because of these changes, our clinic suggests to our parents that they bring their infants in for an initial evaluation by our doctors soon after birth.
Like adults, as children continue to grow and increase activities such as incorporating sports, they are more likely to experience spinal misalignment. Referred to as subluxation, these spinal misalignments can affect all other areas of physiological health. The spinal column is an extension of the brain. This nervous system extension is responsible for carrying messages from the brain to the rest of the body and back to the brain. When interferences in the communication occurs, this is evidenced by a spinal column subluxation.
In later childhood, these ongoing inflammatory responses to subluxation are evidenced by health concerns such as soreness and pain of muscles, tendons and bones, headaches, sleeping difficulties, decreased focus and attention and digestive difficulties. With ongoing, regular chiropractic care, realignment takes place and communication between the nervous system and the entire body is restored.
At your child's visit, a thorough history and examination will take place. Our chiropractor focuses on pediatrics and care of adolescent children to develop a treatment plan that is appropriate for your child's age, size and weight. Each adjustment is gentle and will reflect all of these aspects.
Regular family chiropractic care is an excellent foundation for health. We look forward to serving as both your source for pediatrics and your entire family's health and wellness needs at Oviedo Chiropractic!
Call us at 407-505-4320 to schedule your child's appointment today.
---
TV Show Airs Safety and Importance of
Chiropractic Care for Children and in Pregnancy!
Chiropractic in Pregnancy for Safer Births
with Dr. Jeanne Ohm

Why Chiropractic Care For Kids?
with Dr. Claudia Anrig
---
Community

Playing an active role in our community, Dr. Eric and his staff have donated over $6,000 collected for sports physical services. The donation goes back to the areas middle and high schools sports programs!



Corner Lakes Middle School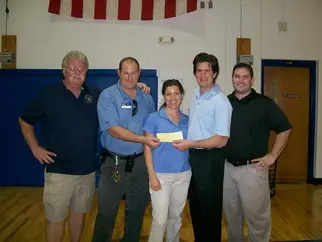 Jackson Heights Middle School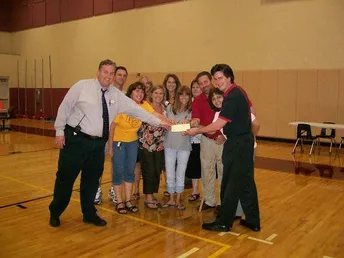 Lawton Chiles Middle School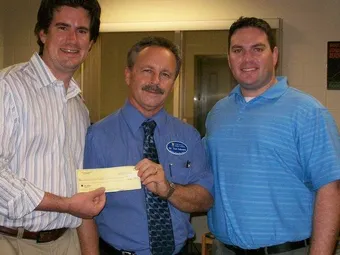 Tuskawilla Middle School

Lake Howell High School