Oviedo Prenatal Chiropractic Care:
---
---
Natural Pain Relief for Pregnancy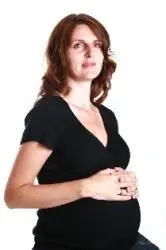 At Synergy Oviedo Chiropractic, our Oviedo chiropractor and Clinic Director Dr. Eric Janowitz offers prenatal chiropractic care focused specifically on relieving pregnancy-related pain and decreasing the risk for a C-section. Prenatal chiropractic care includes the Webster Technique, a specialized chiropractic technique developed for expectant mothers to reduce the risk for breech births and C-Section. We use adjustment tables that are designed to safely and comfortably accommodate a woman's changing body. Together with Dr. Janowitz, our experienced wellness team helps expectant mothers navigate the ups and downs of pregnancy with compassionate, safe and supportive care.
UCF Area Prenatal Chiropractic Care for Oviedo, Winter Springs, Casselberry & Winter Park
During pregnancy, an expectant mother's body experiences profound changes. The average weight gain of 25 to 35 pounds shifts a woman's center of gravity to the front of her pelvis, placing strain on the lower back, sacrum and pelvis. As the baby grows in size, the curvature of the lower back increases, which leads to excess strain on the spinal discs. For this reason, many expectant mothers develop sciatica or other lower back pain conditions. In addition to this changing center of gravity, pregnancy hormones are loosening the ligaments attached to the pelvic bones to accommodate the growing baby and prepare for childbirth. It's no surprise pregnant women feel exhausted and in pain for much of their pregnancy! The good news is that chiropractic care is a safe, effective option for relieving lower back pain associated with pregnancy. It is safe to receive adjustments for all three trimesters.
As expectant mothers enter the third trimester, our prenatal chiropractic care focuses primarily on establishing proper pelvic balance in order to avoid posterior or breech positions, which decreases the risk for C-sections. Our Oviedo chiropractor uses the Webster Adjustment Technique, a chiropractic adjustment technique developed specifically to treat women during pregnancy. The goal of this adjustment technique is to maintain proper alignment of the pelvis and spine and reduce intrauterine constraint. A misaligned pelvis may reduce the amount of available room to accommodate a growing baby and also make it more difficult for a baby to naturally enter the best possible positions for delivery.
Chiropractic care can also be beneficial after childbirth. In the weeks immediately following labor and delivery, the pelvic ligaments tighten up again, which can trigger additional joint problems, muscle tension, shoulder problems and headaches. Gentle adjustments support proper spinal alignment and alleviate this post-childbirth pain. Our chiropractor works closely with each new mother to develop a chiropractic plan best suited to her pain management needs.
Prenatal chiropractic care from a licensed and trained chiropractor is not only safe, but can also make a big difference for a mother's overall health and well-being during this exciting period of change and transition. Our chiropractic team treats expectant mothers in the UCF area, including Casselberry, Winter Park and Winter Springs. For more information on prenatal chiropractic care, call Synergy Oviedo Chiropractic today at 704-505-4320.
Schedule Your New Patient Exam Now!